March 14, 2012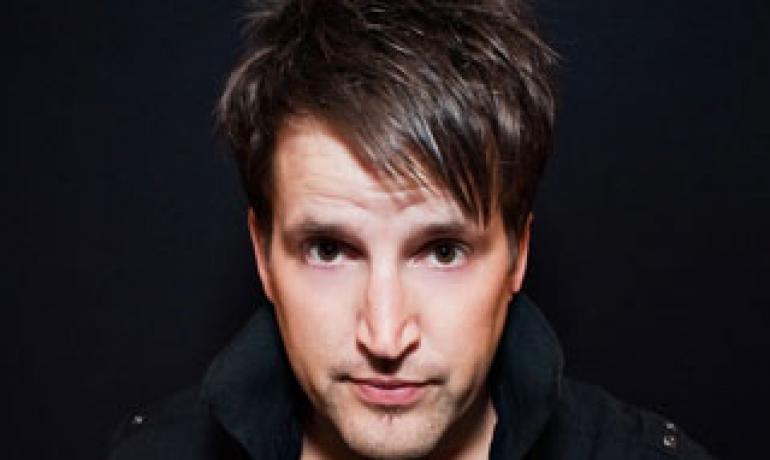 NASHVILLE, Tenn. — From You For You, the latest recording from award-winning Canadian-born worship artist Dan Macaulay, is slated to release April 3. Produced by Keith Everette Smith (Meredith Andrews, Jadon Lavik), Nathan Nockels (Laura Story, Tim Hughes), Bryan Lennox (Natalie Grant, CeCe Winans) and Michael W. Smith, From You For You features 11 selections, 10 of which were co-written or written by Macaulay.
From You For You includes the first single, "Your Kindness"; "Permanent"; "Be Our Love"; "Live Like You're Free"; and "Saving Grace (Come Thou Fount)," Macaulay's re-interpretation of the traditional hymn. In addition, the collection includes Macaulay's rendition of Michael W. Smith's worship classic, "Breathe In Me," penned by Smith and Wayne Kirkpatrick. Along with co-producing the track, Smith is also featured on piano.
"I feel like there are many songs on this album that speak directly to today's climate," Macaulay says. "I've been leading 'Saving Grace' for several years now as I travel, and I have had some fantastic ministry times surrounding this song. The line, 'You've brought me this far I know/You'll lead me all the way home/And Your faithfulness won't let me go' has been powerful in people's lives already. I love to take these moments and encourage people from Philippians 1:6 that '…He who began a good work in you will be faithful to complete it…' What an encouragement that can be while we are walking through tough, uncertain times!"
One of the leading Christian artists in Canada, Macaulay garnered Canadian Shai (people's choice) Awards for Worship Album of the Year and Male Vocalist of the Year in 2007, and has been nominated for two GMA Canada Covenant Awards. He has charted five #1 Christian radio singles in Canada, including "You Make Me," "Open Sky," "Your Love," "Listening," and "Win With Love." Macaulay currently resides in Greenwich, Connecticut, where he oversees the multi-faceted worship ministry at Harvest Time Church.