September 01, 2016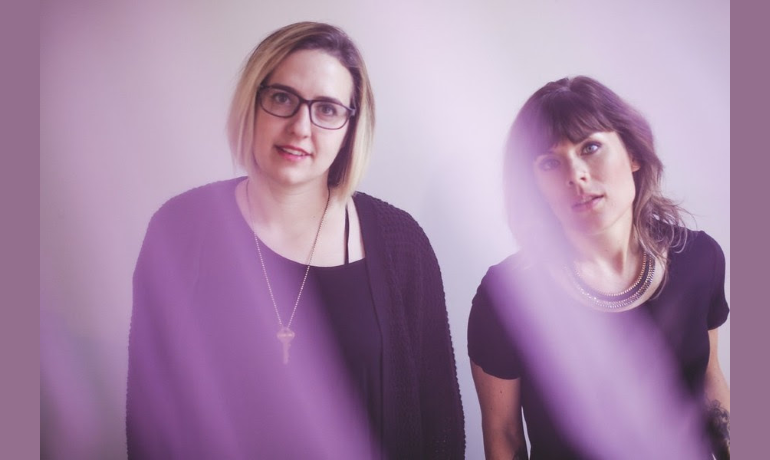 Assad Collaborates With Cara Fox On Four Re-Interpreted, Live Recorded Hymns From No. 1 Selling Album, Inheritance
Critically lauded singer, songwriter and author, Audrey Assad, steps out from behind the piano to lead four new versions of songs from her five-star acclaimed and No. 1 selling Adult Contemporary (CMTA / SoundScan) album, Inheritance, released earlier this year. Collaborating with renowned cellist and composer Cara Fox, these re-imagined songs, live concert recordings and videos, dubbed the Fox Sessions, are featured on the Inheritance Deluxe Edition. The recording is available for preorder now through Sept. 30 as a CD/DVD or Thumb Drive at www.AudreyAssad.com, and will be at all major digital retailers internationally beginning Oct. 7 from Fortunate Fall Records with Tone Tree Music distribution.
Approaching the newly recorded songs with a neoclassical style, the Fox Sessions arrangements for "Be Thou My Vision," "How Can I Keep From Singing," "New Every Morning" and "It Is Well With My Soul" blend cello, violin, harp, electric guitar and drums, all recorded together live. And just like on Inheritance, Assad and Fox have chosen to leave the forms of the hymns untouched, respecting the hymn structure while reinvigorating them with entirely new musical textures underneath the classic melodies.
"Be Thou My Vision," for example, receives an entirely new emotional perspective with the introduction of a minor key. Worship leader Sarah Kroger further adds her seraphic voice on the hymns "How Can I Keep From Singing" and "It Is Well With My Soul."
Included with the four new songs and videos on the Inheritance Deluxe Edition are versions of the videos with commentary from Assad, Fox and video director William Price III, along with bonus Assad talks on video that are geared for use by Bible study, youth group and worship leaders. The Deluxe Edition also features all of the beautifully shot, nature inspired lyric videos from Inheritance, including the first single, "New Every Morning" and "Even Unto Death," the latter written after Audrey heard of yet another martyrdom in the Middle East, "It Is Well With My Soul," "Ubi Caritas," "Be Thou My Vision" and more.
A reflection of both the beautiful and painful history within the Church, the hymns on Inheritance Deluxe Edition have been a part of Assad's culture and prayers through the many stages of her life's journey. Today the hymns serve as a reminder of both the theologies she has grown away from, and the Truths that she continues to cling to.
The full Inheritance Deluxe Edition, listed below, is a collection of hymns and original songs that both pay homage to Assad's childhood heritage and to her Catholic faith and charismatic spirituality.
01) Ubi Caritas
02) Holy, Holy, Holy
03) Be Thou My Vision
04) I Wonder As I Wander
05) How Can I Keep from Singing
06) Oh the Deep Deep Love of Jesus
07) Jesus' Blood Never Failed Me Yet
08) New Every Morning
09) It Is Well with My Soul
10) Even Unto Death
11) Abide with Me
12) Softly and Tenderly
13) Be Thou My Vision (Fox Sessions)
14) How Can I Keep From Singing (Fox Sessions)
15) New Every Morning (Fox Sessions)
16) It Is Well With My Soul (Fox Sessions)
* See the film trailer for Inheritance Deluxe Edition at: www.youtube.com/watch?v=6VnpuLjhaFM.