January 23, 2015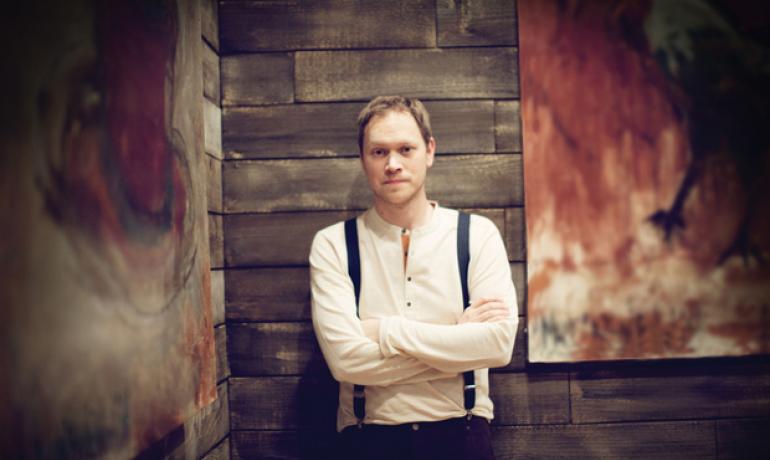 Nashville, TN ---- Award-winning author and Dove-nominated artist Andrew Peterson is gearing up for a busy 2015 that is as diverse as the multiple talents that Peterson has to offer. He started off the year by winning the 2014 Blogger Award for Best Author for his latest book, The Warden and the Wolf King, which was also honored by World Magazine as the 2014 Children's Book of the Year. The publication is the final book in the highly-popular Wingfeather Saga series.
Peterson will launch a spring tour that will include performances in the United Kingdom in late February. The tour will feature songs from his current album After All These Years, a retrospective project which showcases some of the most poignant songs from his 18-year recording career. At the same time, Centricity Music has released a retrospective video in conjunction with the record that can be viewed here, https://www.youtube.com/watch?v=xFRDDKlmkjY.
In late March, Peterson's creative community will once again partner with Laity Lodge in Texas to host the second annual Rabbit Room Retreat. The sold-out event will offer content similar to the annual Hutchmoot conference in Nashville, TN, but it is intended to provide a quieter, more relaxing, more reflective experience. Joining Peterson on the speaker line-up will be Dr. Ralph C. Wood, Professor of Theology and Literature at Baylor University; children's book author Jennifer Trafton; author A.S. "Pete" Peterson and Dr. Jonathan Rogers, author and professor of literature at New College. Peterson will also be performing at the conference with Andy Gullahorn and Jill Phillips.
Peterson is currently writing new songs for his next studio album from Centricity Music, scheduled to release in the fall of 2015.