August 12, 2016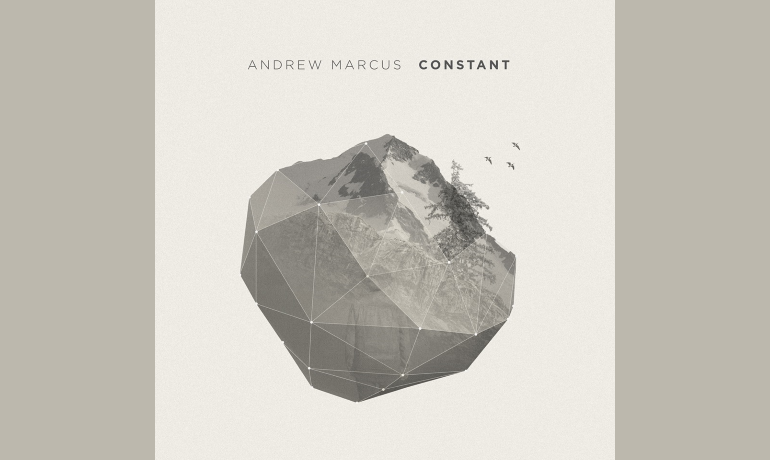 NASHVILLE, Tenn. - Three-time GMA Canada Covenant Award-nominated singer/songwriter and worship leader Andrew Marcus returns with Constant, his BEC Recordings debut and sixth studio album. Bowing today to widespread critical acclaim, the project was produced by Scott Cash (Dan Bremnes) and executive produced by Ed Cash (Chris Tomlin).
Featuring writing and vocal collaborations from such leading worship names as Paul Baloche and Leeland, among others, Marcus penned or co-penned the album's seven selections. Constant also includes bonus live acoustic renditions of three songs, recorded at a cabin near Nashville.
"…Constant quickly becomes as the name implies, a continual resource for mining new worship music for your congregation," lauds Worship Leader magazine. "Get this album for instruction; get this album for inspiration; get this album to worship."
In addition, TheChristianBeat.org says: "A beautiful collection of originally written praise and worship songs, Constant encourages, inspires, and honors Jesus Christ with every lyric and note," while JesusFreakHideout.com proclaims: "Writing, touring, and recording with artists such as Leeland, Paul Baloche, and Phil Wickham, Andrew has displayed a talent and production that can easily stand up to the likes of such artists. His newest release, Constant, only serves to further Andrew as a staple name in CCM."
With five previous critically acclaimed recordings to his credit, Andrew Marcus has performed alongside such artists as MercyMe, Leeland and Phil Wickham, among others. A familiar name in Canada's Christian music scene since his 2007 debut, Salvation and Glory, the multi Covenant Award-nominee also serves as pastor of worship and creative arts at Coquitlam Alliance Church in British Columbia.
Source:
Turning Point Media Relations