September 29, 2014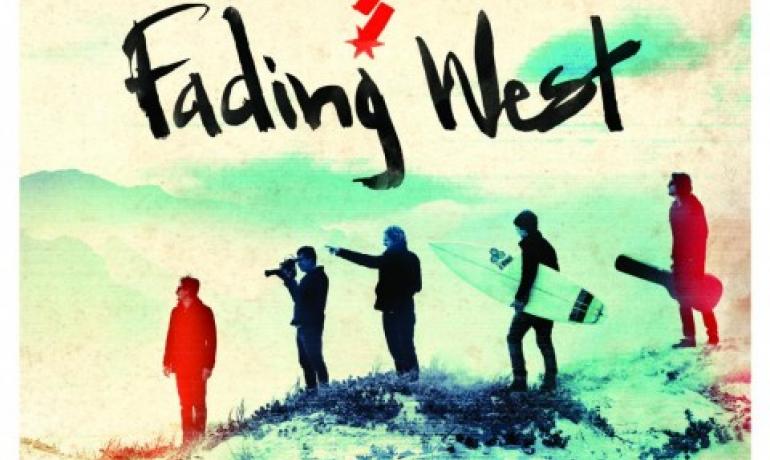 One of the most compelling and enduring bands in Christian music history and 2014 Dove Awards "Artist of the Year" nominee, Switchfoot, releases its acclaimed documentary, Fading West, to Christian retail October 14, 2014. Currently available to stream via Netflix and all leading US Video On Demand platforms, including Switchfoot's own fadingwest.switchfoot.com, the Matt Katsolis-directed Fading West is part rock-documentary, surf-film and travelogue, and will make its world television premiere October 4th on Palladia, Viacom's hi-def music channel (check local listings).
Electrifying live footage and never-before-seen intimate moments take viewers inside the lives of this history-breaking and making band from San Diego, while chronicling the band's global pursuit of the perfect wave and the music they encountered and created along the way, which ultimately became the band's ninth studio album, Fading West. The album made a spectacular No. 1 debut on the Current Contemporary Christian Overall Chart and a top 10 debut on the SoundScan/Billboard 200, while also arriving at No. 1 atop Billboard's "Top Alternative Albums."
With two No. 1 singles, "Love Alone is Worth the Fight" and "When We Come Alive," the album continues to generate momentum with its latest single, "Let it Out," and the Derec Dunn directed music video for "When We Come Alive," which is available now— http://smarturl.it/FadingWestAlbum.
The DVD comes on the heels of Switchfoot's 7-song EP, The Edge of the Earth: Unreleased Songs From the Film 'Fading West', currently available on the iTunes Store and all leading digital retailers.
Between the film, the album, the tour and EP, Switchfoot has had one of its most successful years yet. To cap it off, they have been nominated for four Dove Awards, including "Artist Of The Year," "Rock/Contemporary Song Of The Year," "Rock/Contemporary Album Of The Year" and "Long Form Video of the Year." The awards show will take place on Tuesday, October 7, 2014 and will air on Trinity Broadcasting Network (TBN), reaching over 100 million homes in the US, plus global and multi-platform distribution.
Long hailed as an electrifying live act, Switchfoot has just resumed its massively popular Fading West Tour, with US dates now scheduled through November. For regularly updated details and ticket information, please visit www.switchfoot.com/c/tourdates.