September 13, 2011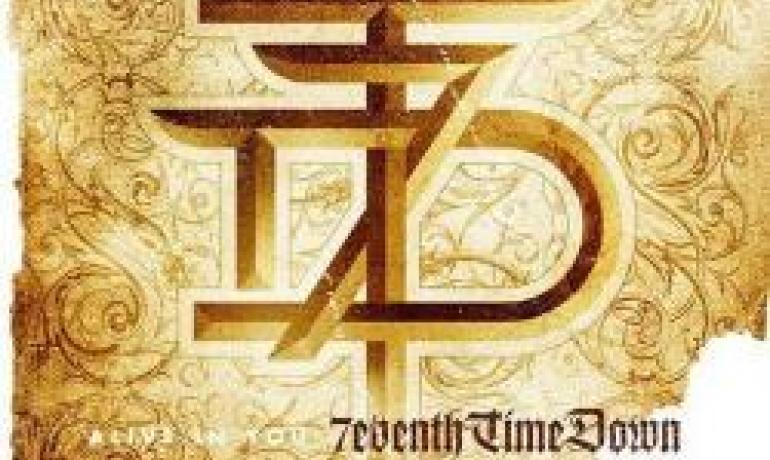 Seattle, Wa – BEC Recordings' proudly releases the debut album, Alive In You, from the Kentucky-based rockers 7eventh Time Down today. Tonight the band will celebrate their label debut with a live streaming concert and Q&A from Nashville, TN beginning at 8 pm Eastern. This debut was recorded in Atlanta with producer Scotty Wilbanks (DecembeRadio, Unhindered, Echoing Angels) at the Rockporium.
"Having a record come out on BEC Recordings is honestly a humbling and exciting experience for us since we have grown up listening and honing our music similar to their artists throughout the years," shares Mikey Howard lead vocalist from 7eventh Time Down. "We are really excited to hear what listeners have to say about Alive in You."
Alive In You is combined with robust choruses that collide with crunchy guitars as Howard's powerful lead vocal takes command. This album is an example of music meets message in a sea of unforgettable songs. 7eventh Time Down's compelling lead single and title track, "Alive in You," introduces fans to the band's signature sound. The debut also includes songs "World Changer," a well-crafted challenge to make a difference; the thought-provoking ballad "Worship Jesus" and "Rusty Nails," a poignant worship song.
NewReleaseTuesday.com gave this album a 4-star review saying, "With its upbeat lyrics affirming truth and its infectious southern-styled guitar licks, this anthemic album is sure to keep audiences singing along."
"Our hope for this album is that people will recognize what they have already attained in Jesus and what the cross has done for them in their lives. We pray our songs and lyrics will inspire listeners to evaluate the way we live on this earth and that they're not alone in attempting to live more like Christ," states Howard.
The Kentucky-based foursome has already garnered an enthusiastic army of fans who've seen them share the stage with Skillet, Fireflight, Family Force 5, Group 1 Crew, Jars of Clay, Pillar and Kutless. 7eventh Time Down is composed of Mikey Howard (vocals), Ciff Williams (bass), Eric Van Zant (guitar) and Austin Miller (drums). Fans can catch the band playing this fall – check their Facebook for updated tour dates.